Are you in search of top-tier accountants in the bustling metropolis of London? Look no further. Our distinguished accounting services in London are designed to empower your business expansion, all while our adept accountants manage your bookkeeping, payroll, tax obligations, and more.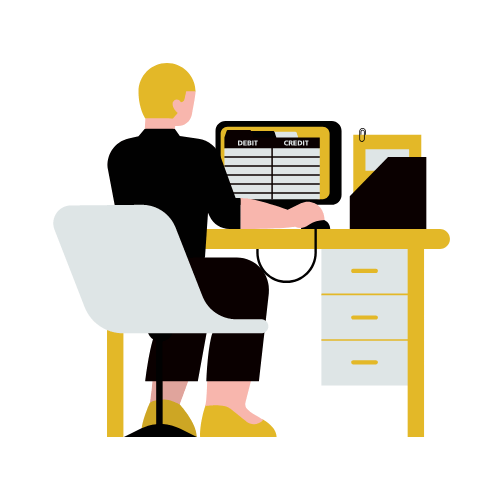 Need Accounting & Bookkeeping Services in London?

At Octa, securing a consultation with one of London's foremost accounting firms is a breeze. Handpick your preferred time slot from our calendar and get started.

Discuss Your Needs
Detail your prerequisites, and we'll fashion a bespoke solution crafted exclusively for your distinctive demands. Our pricing plan will be shared with service contract.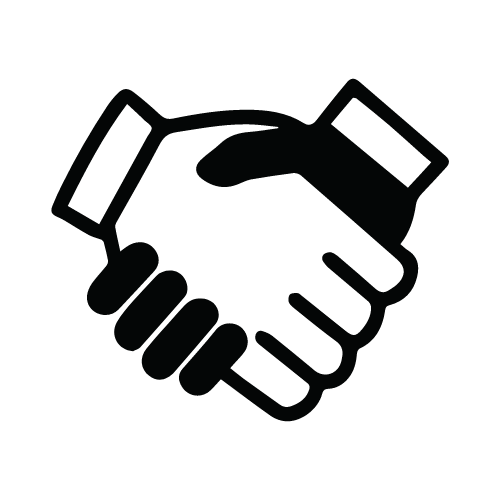 Meet Your Accountant
Rest assured, a committed chartered accountant will be assigned to cater to your every financial need, ensuring personalised attention.
Hire

Bookkeepers & Accountants

in London
The journey of establishing a business is exhilarating, yet manoeuvring through tax complexities and financial upkeep can prove daunting. Don't fret, for becoming an accounting expert isn't your obligation. Our virtual accountants in London are here to liberate you from these concerns, managing your financial aspects with meticulous precision. Entrust your financial responsibilities to London's finest accountants, adeptly handling your accounts, books, and payroll, while you drive your business to new pinnacles. Our efficient system ensures daily updates to your records, sparing you from sifting through antiquated piles of documents. Our bookkeepers in London craft tailored plans, aligning seamlessly with your preferences and requisites. Timely and accurate calculation and filing of value-added tax (VAT) to HMRC, guaranteeing accurate payments or rebates. We ensure your corporation tax compliance through regular submission of taxable income to HMRC. Our expert accountants reconcile and categorize bank account transactions, leaving no room for financial reporting errors. Ranked among London's top accounting firms, your personal accountant and our team are available around the clock via call, email, or live chat, ready to provide unwavering assistance. Receive prompt, comprehensive reports on profit and loss, balance sheets, payables, and receivables, empowering you with insights into your business's financial standing. Delegate the intricacies of tax management to our London accountants. We meticulously assess tax deductions, ensuring accurate payments or refunds, preserving your time and effort.
Benefits

of Hiring Our Accountants in London
Thriving in the business landscape necessitates steadfast focus on core competencies. Let our virtual accountants in London expertly handle your financial domain, enabling you to channel your energy into growth and excellence. This not only enhances your efficiency but also presents a cost-effective resolution.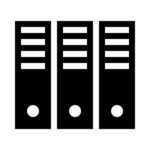 Updated

Financial Records
Our exceptional London accountants adeptly oversee your records, unburdening you from manual management.

Digitised

Transactions & Invoices
Embrace the digital age with our online invoicing and transaction management, streamlining your financial processes.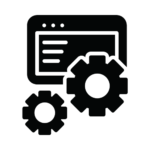 Automated

Financial Workflows
Leveraging advanced software, our skilled accountants automate diverse financial processes, enhancing efficiency and precision.

Effortless

Expense Claims
We take charge of staff expense claims, ensuring smooth oversight of company expenditures.

Escape the complexities of taxation; our skilled accountants manage various taxes, including corporation tax and VAT.

Regular

Financial Insights
Stay informed and make informed decisions with current financial reports provided by our proficient bookkeepers in London.
Accounting Service Packages

for Every Business Size in London
With our thorough accounting services in London, bid restless evenings spent worrying about bookkeeping or financial tracking a fond farewell. Our skilled accountants in London are prepared to handle these duties, leaving you to concentrate on important business matters that will help you succeed. We provide affordable accounting service rates and cater to small businesses, SMEs, and expanding businesses. 
Basic
Need bookkeeping & accounting services for a small business in London? Get our Basic Plan to outsource your burden!
Revenue Threshold: Up to GBP 10K / month

Bookkeeping Basis: Monthly

Unlimited Bank Connections
Single Currency Support
Invoice Management
Monthly Management Reports
Business Growth & Tax Advice
Starter
Starter Bookkeeping & Accounting Service Plan for London-based growing startups & SMEs.
Revenue Threshold: GBP 50K/ month
Bookkeeping Basis: Live
Unlimited Bank Connections
Multi-Currency Support
Invoice Management
Monthly Management Reports
Business Growth & Tax Savings Advice
Booming
Booming Plan is for middle-sized & established businesses with large number of transactions.
Revenue Threshold: GBP 100K/ month
Bookkeeping Basis: Live
Unlimited Bank Connections
Multi-Currency Support
Invoice Management
Monthly Management Reports
Business Growth & Tax Savings Advice
Enterprise Plan for Accounting
A customised service plan dedicated for larger business or ones with custom needs. The Enterprise Plan includes ALL THE FEATURES from the Accounting Booming Plan along with MORE customized features & pricing!
Frequently Asked

Questions
Here's a list of frequently asked questions about accounting & bookkeeping services in London from our web visitors.
What London-based accounting services do you offer?
Our spectrum of London-based accounting services includes bookkeeping, tax planning, financial reporting, payroll administration, VAT filing, and more. Our adept London accountants are dedicated to addressing your specific financial requisites.
Are your accountants qualified and experienced?
Absolutely, our accountants in London are seasoned professionals with extensive qualifications and experience. They possess the expertise necessary to manage diverse accounting tasks and deliver exceptional service to our clientele.
How can I benefit from your accounting & bookkeeping services?
By utilising our accounting services in the South East, you can free up valuable time to focus on growing your business. Our skilled bookkeepers in the South East will ensure that your financial records are accurate, up-to-date, and compliant, enabling you to make informed business decisions.
Can I customise the accounting services I require?
Certainly! We offer customizable accounting service packages in London tailored to individual needs. Whether you need bookkeeping, tax assistance, or financial consultation, we'll tailor a plan to meet your needs.
Do your bookkeepers stay current with tax regulations?
Absolutely, our bookkeepers stay well-versed in prevailing tax regulations and compliance mandates. They stay updated on the latest tax law changes, guaranteeing accuracy and timeliness in tax returns and submissions.
How can I get started with your accounting services in the South East?
To begin, simply reach out to us through our website or contact details. Our friendly team will guide you through the process of selecting the appropriate accounting services for your business in the United Kingdom.
Every business has different needs when it comes to managing finances. That's why we prepare bespoke bookkeeping & accounting according to a client's requirements.
Book a Meeting to discuss your needs and get a fully personalised plan!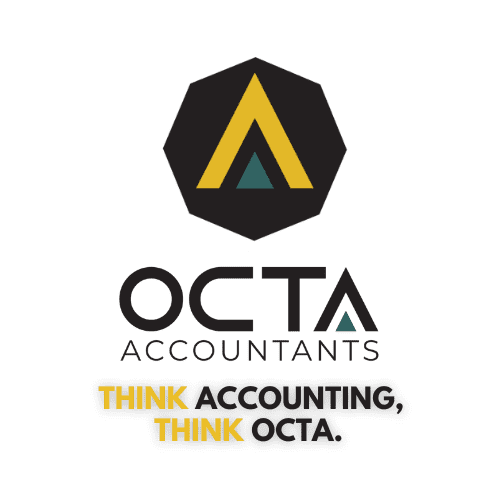 Are you ready to take your business to new heights? Contact the experts today to hire dedicated accountants in London or any part of United Kingdom.