Want the top accountants in Manchester to handle your books and accounts? Our bookkeeping and accounting service will help you focus on expanding your business while our accountants handle your books, payroll, taxes, and much more.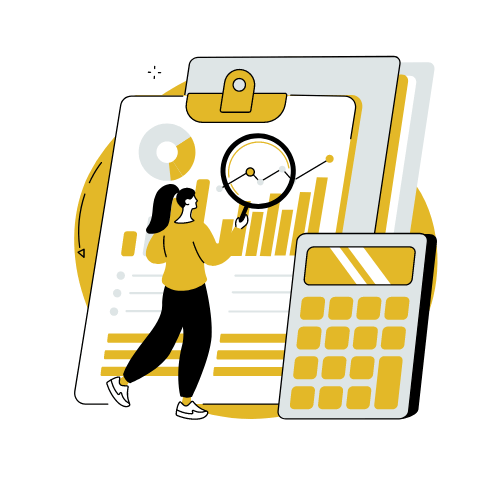 Hire Accountants in Manchester!

At Octa, you can choose your slot on the calendar and set up a meeting with one of the top accounting firms in Manchester.

Discuss Your Needs
Explain your need to us, and we will provide a personalized solution catering to your specific needs.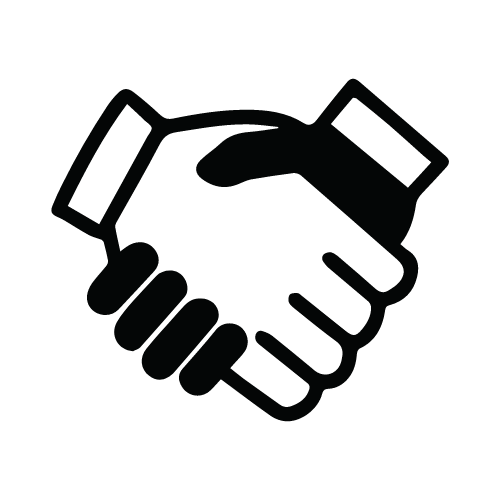 Meet Your Accountant
Your dedicated accountant handles everything while you work on making more business.
Bookkeepers & Accountants

for Hire in Manchester!
You've started a business but don't know how to file taxes, or are your books all over the place? Well, it isn't your job to know so our virtual accountants will help you relieve this stress. Focus on taking your business to the next level by handing it over to one of the best accountants in Manchester who will manage your accounts, books, and payroll with finesse and efficiency. With our system, your books will be updated daily, relieving you from the hassle of scrummaging through old documents. You get a personalised plan tailored to your needs from Octa Accountants. We understand your requirements and perform accordingly. Quick value-added tax (VAT) calculation and filing to HMRC, so you pay the right VAT or receive tax rebates. In order to ensure corporation tax compliance we regularly file taxable income to the HMRC Our Manchester-based accountants reconcile and categorise bank account transactions, so any financial reporting error is off the table. As one of the best accounting firms in Manchester, we ensure that your personal accountant and our team are one call away, with call, email, and live chat support available 24/7. Receive timely reports about profit and loss, balance sheets, and payables and receivables to know your business's financial position. Save yourself the hassle of managing your taxes yourself. Let our accountants in Manchester examine the tax deductions and ensure you pay or reclaim the right tax.
In order to run a successful business the key is to stay focused. So,let our virtual accountants handle the finance aspect of your business, while you focus on the core elements. Not only will it increase your efficacy, but also will be cost effective.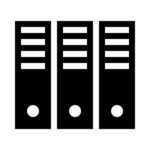 Our top accountants in Manchester, UK, handle books and accounts, relieving you of the pressure of doing the books.

Digitised

Invoices & Transactions
We create and manage your invoices online to digitise your finances.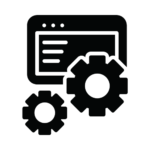 Automated

Financial Processes
Our accountants use advanced software to automate your financial processes.

We handle expense claims to manage company costs made by staff on your behalf.

Streamlined

Tax Payments & Returns
Is tax a thorn in your shoe? With our expert accountants, we will handle all forms of taxation, e.g., corporations and VAT.

Regular

Finance Reporting
Make a well-informed decision as our expert bookkeepers in Manchester provide you with updated financial reports.
Choose

Accounting Service Plan

in Manchester!
With our accounting service in Manchester you will never have to lose sleep on not being able to handle your books or keep track of it. As all of this will be handled by Accountants in Manchester. Allowing you to focus on the business side of things, the things that actually need your attention and will help you prosper. We offer accounting services for small businesses, SMEs, and growing companies – at affordable accounting service charges. Decide the best plan suited to your needs.
Basic
Need bookkeeping & accounting services for a small business in the UK? Get our Basic Plan to outsource your burden!
Revenue Threshold: Up to GBP 10K / month

Bookkeeping Basis: Monthly

Unlimited Bank Connections
Single Currency Support
Invoice Management
Monthly Management Reports
Business Growth & Tax Advice
Starter
Starter Bookkeeping & Accounting Service Plan for UK-based growing startups & SMEs.
Revenue Threshold: GBP 50K/ month
Bookkeeping Basis: Live
Unlimited Bank Connections
Multi-Currency Support
Invoice Management
Monthly Management Reports
Business Growth & Tax Savings Advice
Booming
Booming Plan is for middle-sized & established businesses with large number of transactions.
Revenue Threshold: GBP 100K/ month
Bookkeeping Basis: Live
Unlimited Bank Connections
Multi-Currency Support
Invoice Management
Monthly Management Reports
Business Growth & Tax Savings Advice
Enterprise Plan for Accounting
A customised service plan dedicated for larger business or ones with custom needs. The Enterprise Plan includes ALL THE FEATURES from the Accounting Booming Plan along with MORE customized features & pricing!
Frequently Asked

Questions
Here's a list of frequently asked questions about accounting & bookkeeping from our web visitors.
What is bookkeeping?
Bookkeeping is the process of recording, organizing, and maintaining financial transactions for a business. This includes tracking income and expenses, reconciling bank statements, and preparing financial statements.
Bookkeeping Vs Accounting - The Difference?
It's important for business owners and managers to understand the distinction between bookkeeping and accounting before outsourcing these services to a third party. Bookkeeping involves tasks such as documenting financial records, adding credits and debits to a journal, creating financial statements, and processing payroll. Accounting, on the other hand, includes activities such as assessing and analyzing financial statements, handling adjusting entries, performing audits, and filing tax returns.
To ensure that your financial records are managed expertly, it's recommended to outsource both bookkeeping and accounting services. By doing so, a skilled finance officer can oversee these tasks with precision and minimize any errors or discrepancies that may arise.
Why is accounting & bookkeeping important for my business?
Accurate bookkeeping is essential for understanding the financial health of your business. It helps you track your income and expenses, identify areas where you can save money, and make informed decisions about the future of your business.
Do I need to hire a bookkeeper?
While it is possible to manage your own bookkeeping, many businesses choose to hire a professional bookkeeper to ensure accuracy and save time. This is especially true for larger businesses with more complex financial transactions.
Is OCTA experienced with accounting for my specific industry?
Our team of professionals has experience with a wide range of industries, including but not limited to healthcare, real estate, retail, and manufacturing. We are committed to staying up-to-date on industry-specific regulations and requirements.
Can OCTA help me with my personal taxes?
Yes, we offer tax preparation services for both individuals and businesses. We stay up-to-date with the latest tax laws and regulations to ensure that our clients receive the maximum tax benefits.
Every business has different needs when it comes to managing finances. That's why we prepare bespoke bookkeeping & accounting according to a client's requirements.
Book a Meeting to discuss your needs and get a fully personalised plan!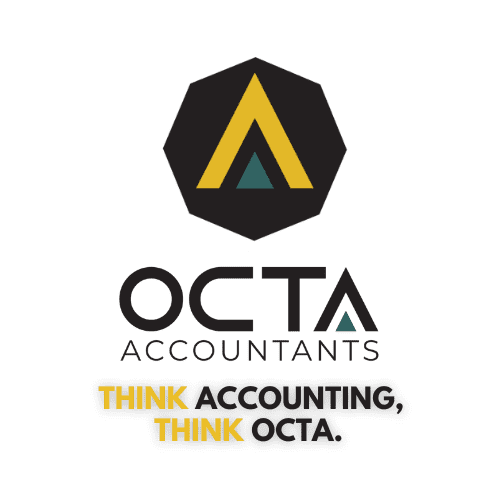 Are you ready to take your business to new heights? Contact the experts today to hire dedicated accountants in London or any part of United Kingdom.