11 Best Accounting Softwares for Small Businesses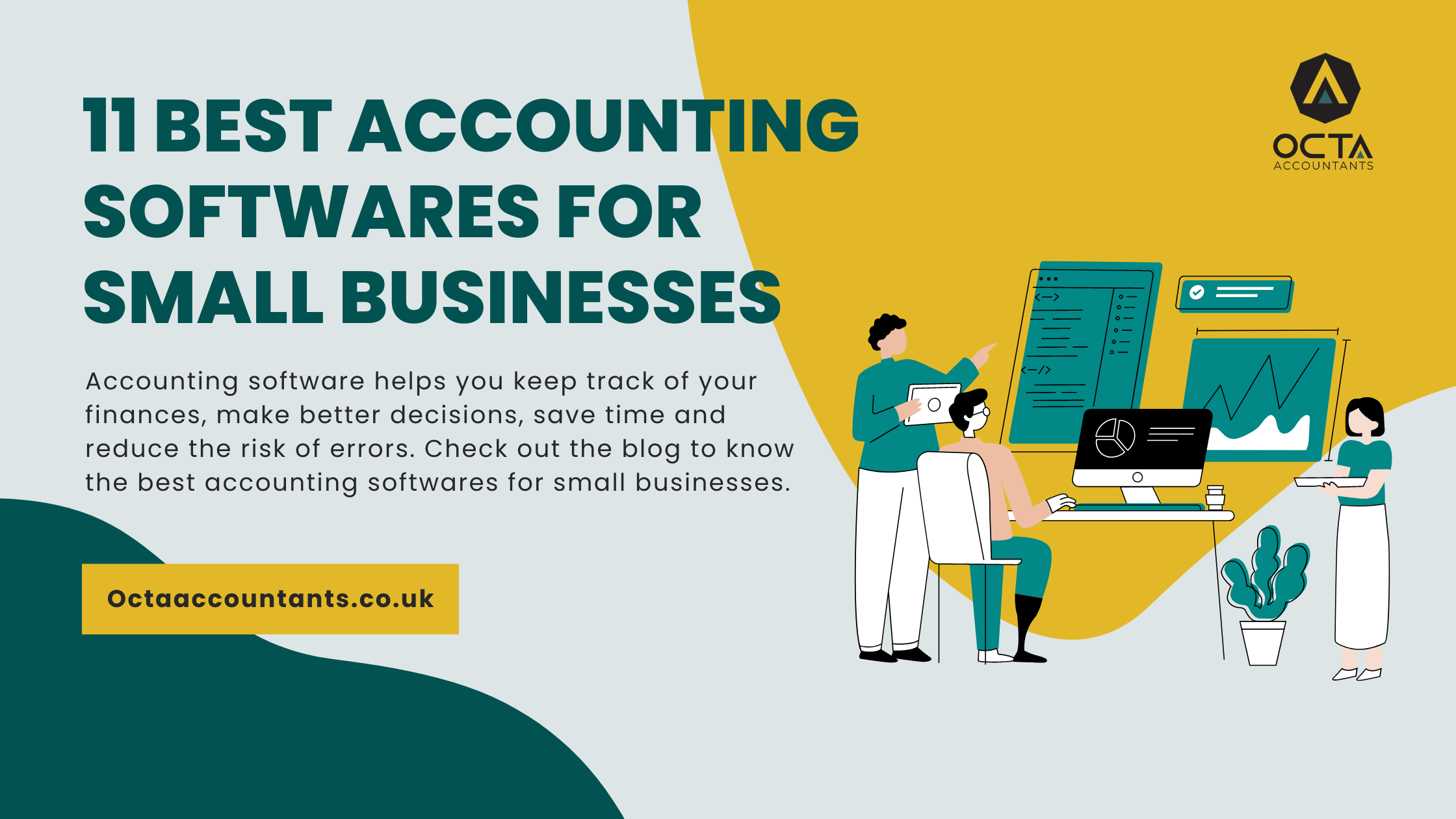 Accounting software enables small business owners to keep track of their payables and receivables, evaluate their profitability, and be geared up for tax season. Small businesses can frequently utilise off-the-shelf accounting software without considerable customization. Accounting software assists small business owners in merely monitoring their financial accounts, earnings, and expenditures. Several small businesses find that using software to manage their accounting, tax preparation, and payroll is a more cost-effective option than hiring an accountant or a big corporation. 
By organising and automating your everyday financial responsibilities, online accounting software can help you create smarter and more informed preparations for an unpredictable future. Yet, with numerous choices in the market currently, selecting the best solution can be hard. For your convenience, we've narrowed down the top solutions for a wide range of small businesses to consider when selecting the best accounting software for your business.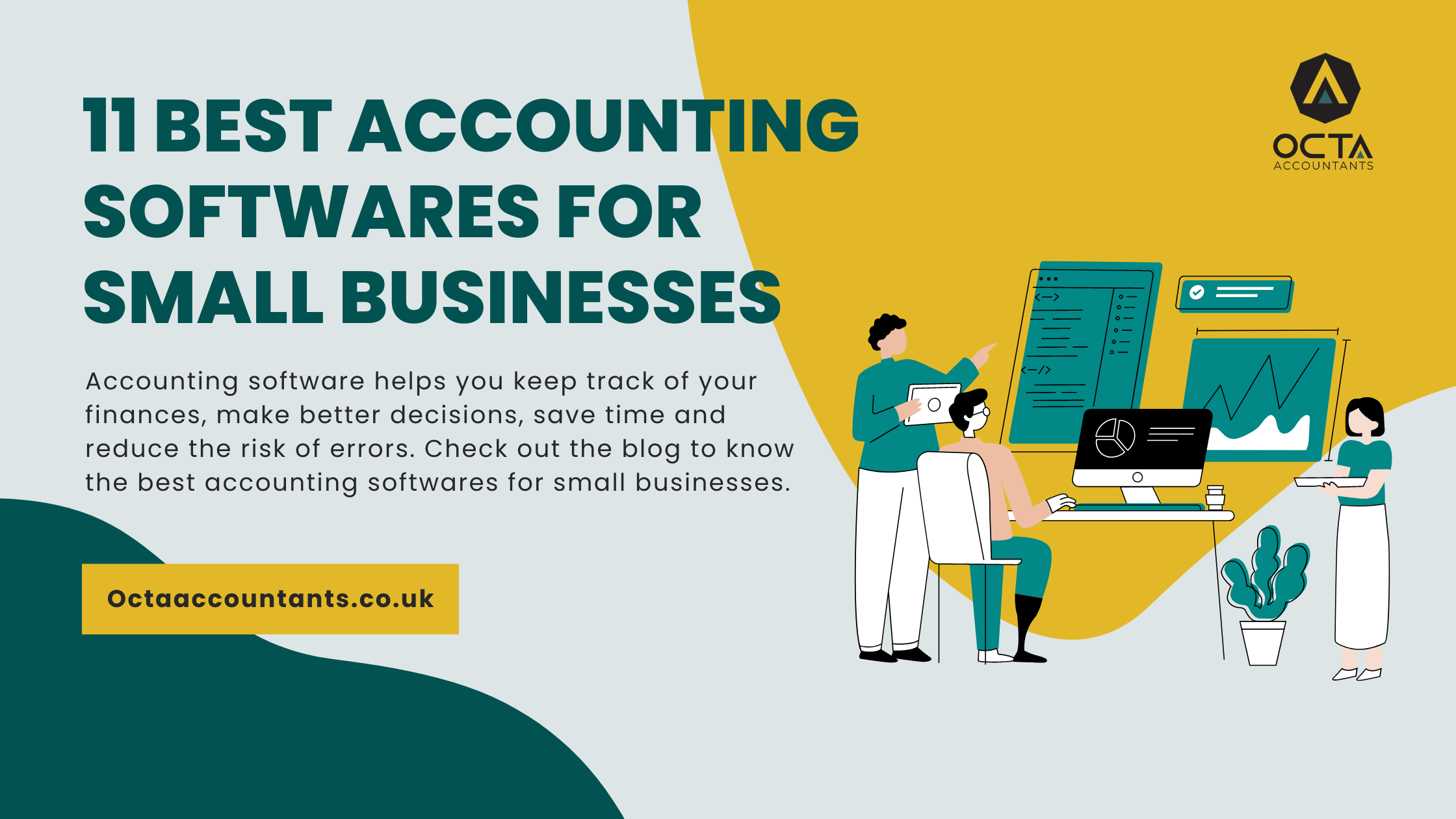 1) Xero


Best for Integrated Add-Ons and Micro Business Owners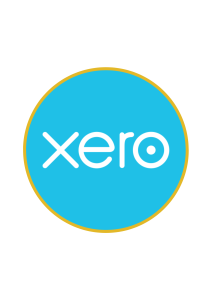 Why We Selected It?
Xero is a well-known cloud-based accounting program aimed at startup businesses. Every key financial feature one would expect to see in a double-entry small company accounting solution is supported by Xero, including sales, purchases, bills and expenses, inventory, and payroll. Xero offers outstanding reports and comprehensive data analysis, as well as project management features. It efficiently uses artificial intelligence to automate operations and increase connection with relevant business websites. It is one of the best accounting software for small businesses available today in the UK due to its usability, features, integration options, and network of advisors. 
What's it for?
Xero is a perfect solution for small businesses seeking accounting software with payroll functionality. The program is also suitable for companies that are rapidly expanding and require project tracking. It additionally enables you to monitor fixed investments, which is a rare feature in small business accounting software. While the customer's experience isn't exactly advanced, it's still very simple to grasp. It serves a wide range of business kinds, including retail, professional services, e-commerce, hospitality, construction, and others.
2) Wave


Best Freemium Accounting Software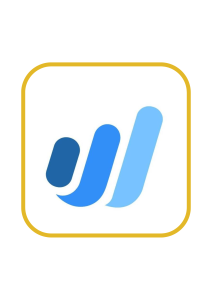 Why We Selected It?
Wave is amongst the two online accounting services that is free, unless you need payroll and payments, which requires a payment. It follows standard accounting rules and is particularly skilled at invoicing and transaction management.  It's one of the most clear-cut and simple business services out there. It includes a thoughtful selection of features for extremely small enterprises and supports different currencies. It doesn't have an inventory management system, a specific time-tracking tool, or extensive mobile access.
Who is it for?
Wave is for freelancers and sole proprietors who require an online accounting service and may wish some flexibility to expand. Although there are better options for those firms, integrated payroll and double-entry accounting support make it a potential solution for small businesses with a few employees. Its user interface is very straightforward, making it accessible to even financial beginners. 
3) QuickBooks Online


Best for Self-Employed & Part-Time Freelancers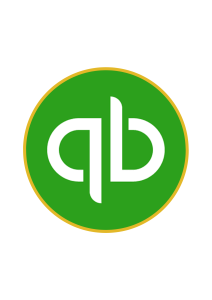 Why We Selected It?
For a long time, QuickBooks Online has served as go-to for small-business accounting service. It combines highly powerful accounting features with an outstanding user interface. The service distinguishes itself by being easily customisable, available in multiple flavours with numerous add-on apps, and providing greater mobile connectivity than most competitors. All accounting elements are easily accessible from a single primary interface, making accounting easier and effective. 
This is our best pick for freelancers and contract workers who want to manage their earnings and expenditures largely for tax purposes.
What's it for?
Intuit QuickBooks Online is expensive, so it's most appropriate for small businesses with a technology budget. It's easy enough for an inexperienced bookkeeper to learn but feature-rich enough that a more demanding user can make use of its advanced accounting tools. Because it's so customizable and user-friendly, it would appeal to a wide variety of business types. QuickBooks is a good choice for freelancers and small businesses that need a simple way to track expenses, organise receipts and log mileage.
4) Zoho Books Online


Best Mobile Access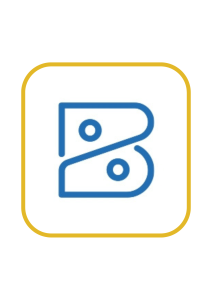 Why We selected It?
Zoho Books is the small business accounting component of Zoho's productivity circumstances. Accounting data can be tightly integrated with a variety of other applications and functions, including  CRM, customer support, and email. In traditional bookkeeping categories (sales and purchases, time and project tracking, and inventory management), Zoho Books' usability, versatility, and depth match, if not exceed, what competitors provide.
Who It's For?
Since it is not quite as effective as some of its competitors, Zoho Books is unexpectedly inexpensive, and it even has a free version, but subscription plan expenses rose this year. Overall, Zoho Books is outstanding for companies that utilise other Zoho services, but its appeal isn't restricted to such circumstances. We suggest it to small, developing, and well-established companies who want its customization, depth, and practicality. However, the breadth of its features may be overwhelming to very small companies, but it will be appreciated by companies with higher technological objectives.
5) Sage 50 Cloud Accounting


Best for Inventory Tracking & Micro Businesses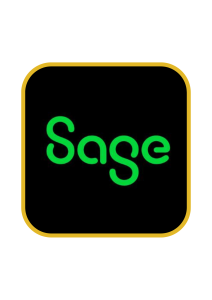 Why We Selected It?
Sage 50 Cloud is the best accounting software for small businesses that are designed for desktop usage. It's among the most extensive and customisable accounting programs in this category, but it provides more than what small businesses require but it's also slightly more expensive. The software includes web connections that allow for online work and connects with Microsoft 365 Business. Sage 50 Cloud Accounting is an advanced piece of software, so why isn't it rated higher? The absence of mobile connectivity and the obligation to install the software locally prevent it from obtaining a higher ranking. 
Who It's For?
Sage 50 cloud Accounting is suitable for businesses that require extensive inventory tracking. Furthermore, it is most suited to businesses that require advanced accounting abilities, customization, and data capacity; who have no fear of the desktop software; and whose remote staff members have their installations of the software to share business information via Sage's Remote Data Access. It's a great alternative for micro-businesses and new businesses looking for accounting software with basic functionality at a reasonable cost.
6) NetSuite


Best for Automation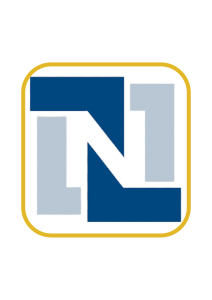 Why We Selected It?
NetSuite's accounting software is entirely based on automation, which may serve as an important time saver (and stress reliever) for businesses. Journal entry creation and statement reconciliation are two examples of automation functionality.
The programme also includes capabilities for firms that must comply with financial regulations such as GAAP, ASC 606, and SOX. Access information from only one dashboard. These findings include profitability ratios, cash holdings, liabilities, fixed assets, and taxes. NetSuite price is bespoke, therefore you'll need to chat with a member of the sales team for a quote.
Who should use it:
Accounting software from NetSuite is the ideal choice for firms that require assistance with financial compliance and wish to simplify as many accounting procedures as possible.
7) FreshBooks


Best for Sole Proprietors & Service-Based Businesses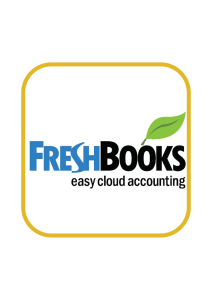 Why We Selected this?
FreshBooks is a feature-rich, double-entry accounting solution with a user-friendly interface. It is simple to use for inexperienced bookkeepers and covers all business functions, including payroll. FreshBooks allows you more accounting customizations, including transferring, receiving, printing, and collecting invoices. It also handles basic accountancy requirements and makes it easier for service-based firms to issue proposals, track time on projects, and collect payments. Aside from its main plans, it also provides a customised plan with specific costs for enterprises with specific requirements. 
Who is it For?
We suggest FreshBooks for sole owners and companies with one or two employees, while it can handle more. It could be used by very small enterprises for basic money operations such as issuing invoices, managing accounts with banks, receiving payments, and recording income and expenses. FreshBooks is a wonderful option for small companies looking for simple accounting software. The programme is also ideal for service-based firms like consultants, web designers, and photographers. More complicated businesses can incorporate advanced tools like contracts and suggestions, mileage as well as time monitoring, and reports. 
8) Neat


Best for Self-Employed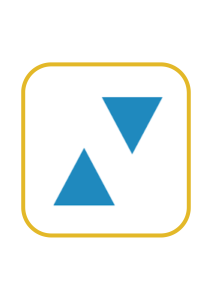 Why did we choose this?
Neat is well-received by independent business owners because it's so simple to use. You can filter transactions, instantly match receipts with expenses, customise invoices, make payments, and examine company trends and insights. Additionally, businesses can obtain guided workflows, automatic accounting reports in around 5 minutes.
Neat costs $200 a year to use. It charges an extra $50 a year for VIP Service, which includes one-to-one training, a committed support team, and early access to new features. You can import your bank transactions, get accounting reports, get real-time insights, connect receipts with invoices, and access real-time insights for an additional $150 per year along with automated Insights. 
Who is it for?
Neat is a wonderful option for independent business owners that require simple accounting software to handle their company's finances.
9) TrulySmall Accounting


Best for Micro-Businesses With No Employees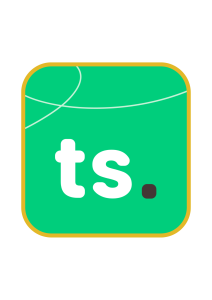 Why We Selected It?
Under Kashoo, the business that created the long-used Kashoo Classic, Truly Small Accounting was established. It must be remembered that this particular system initially only promotes the management of transactions and contacts, invoices, and bills. Businesses showed interest in this system because it was straightforward, reasonably priced, easy to use, and took a unique approach to accounting at a time when so many of its rivals were moving in the opposite way and providing more features and services.
Who is it for?
The user interface was obviously created for inexperienced bookkeepers or small, established businesses that don't require many accounting capabilities.
10) Patriot Accounting Software


Best for Novice Accountants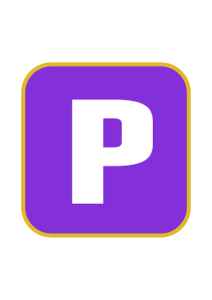 Why We Selected It?
Patriot Software's payroll application has been reviewed for years, and we wanted to see what the company's integrated accounting counterpart was like. Its attractiveness is increased by its simple navigation, appealing, user-friendly interface, and excellent mobile accessibility.  It lacks some features that competitors offer, and it includes some language and concepts that rivals keep in the background, but it's a reliable, inexpensive solution. 
Who is it for?
Patriot Software Accounting Premium is most effective for uncomplicated small businesses who probably won't surpass it. Its payroll application's connection is unquestionably a benefit, however the accounting side is lacking in detail in regards to things like contact information, inventory, time tracking, and merchant account options.  It's an excellent option for a beginner or a small startup due to its affordability, extensive support, and usability. 
11) Kashoo


Simplest Accounting Software for Small Businesses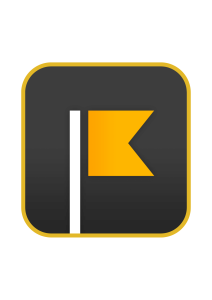 Why We Selected It?
Kashoo is an accounting software considered to be ideal for startups as it deals with providing multiple plans to expand a business, including a free plan. The effective small invoices plan and accounting plan is beneficial in sending an invoice, getting paid, tracking payments and allows customers to track their incomes and allowances respectively. The detailed report and customised system of the Kashoo plan is helpful to businesses if they require double-entry accounting software.
Who is it for?
Startups will really benefit from the Kashoo plan as it is affordable, convenient and can help grow their business.
Accounting softwares can be complex for some users.To find the best low-budget accounting software, consider options like Wave, Zoho Books, QuickBooks Online, and Xero. 
Wave is free and suitable for freelancers, small businesses, and startups.

Zoho Books offers affordable pricing plans.

QuickBooks Online offers multiple tiers for small businesses. 

Xero offers a feature-rich platform and scalability, but its cost is higher. 
Evaluate features, pricing plans, scalability, user reviews, and customer support to find the best fit for your needs and budget. In case you can't manage software by yourself, hire a professional accountant from us!
Octa Accountants is a full-service accounting company based in the United Kingdom that offers a wide range of financial services. We help with the management of financial burdens, so schedule a meeting to discuss your requirements to get a fully customised strategy!
Octa Accountants is a one-stop accounting firm that offers a wide range of finance management services.
Do you have any questions? Feel free to reach out to us.