Why should SMEs adopt accounting softwares?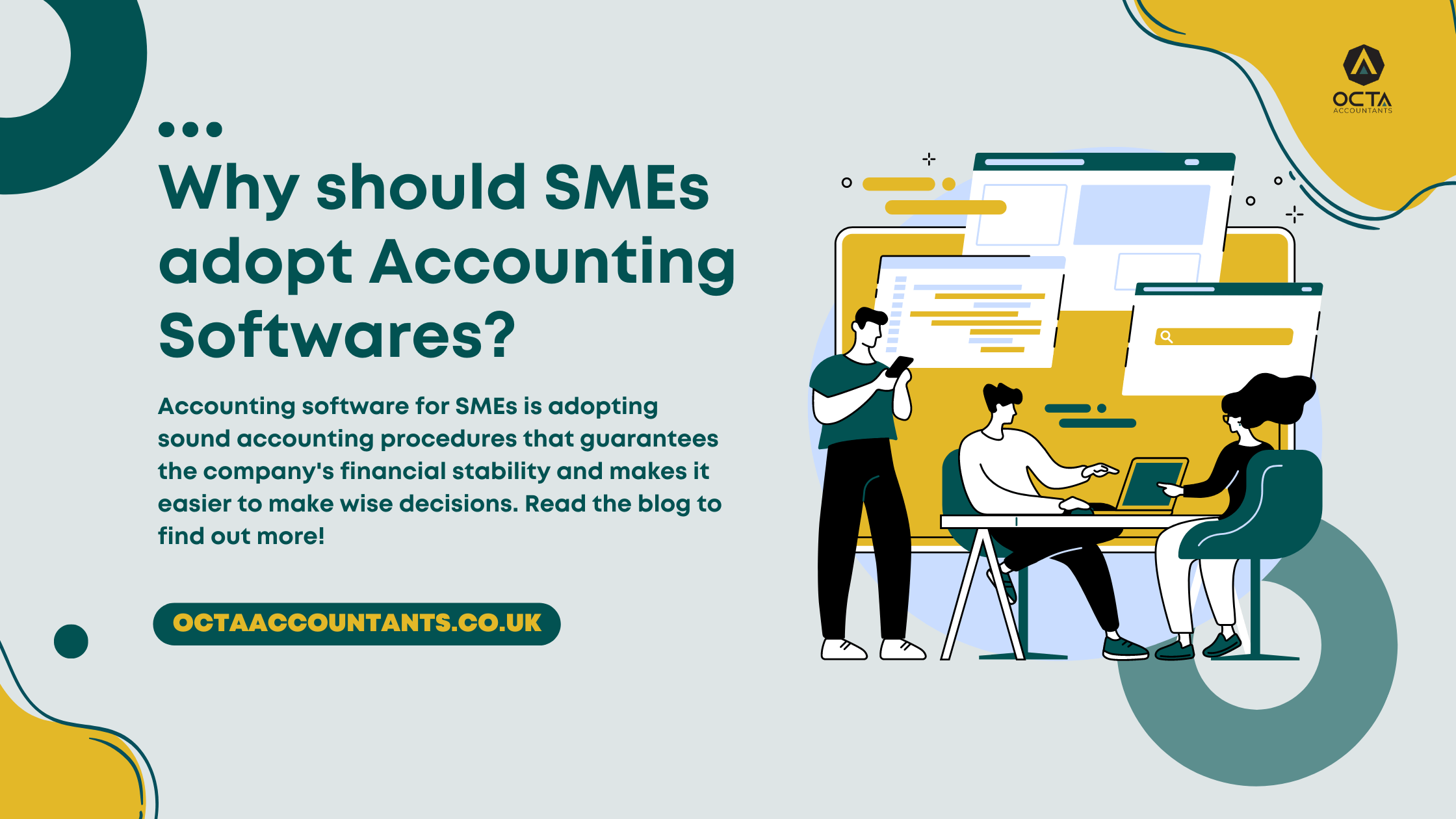 Sending emails, handling supplier payments, writing invoices, developing procedures, and producing financial reports are just a few of the tasks and responsibilities that come with running a small business. Small company owners must also deliver the goods or services that consumers or clients have paid for in addition to these crucial duties. 
Accounting is the most important of all the additional duties that small business owners to SMEs must perform. SMEs must adopt sound accounting procedures that guarantees the company's financial stability and makes it easier to make wise decisions. 
It is fortunately simpler to assign jobs to technology thanks to accounting systems made exclusively for small firms. These accounting tools aid company owners in keeping track of receivables.
Let's see why SMEs need accounting softwares to manage their accounting & bookkeeping burden.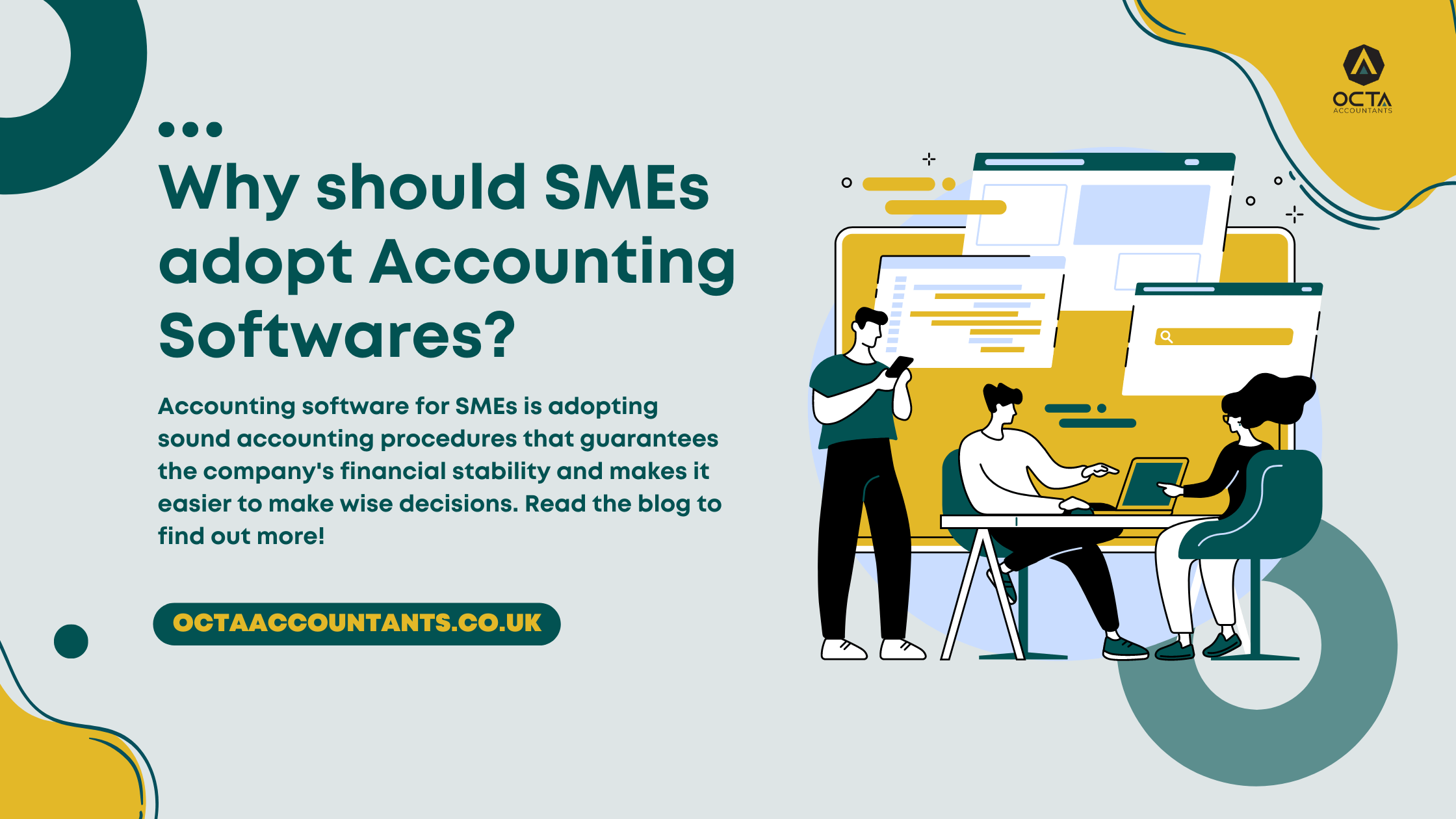 What is Accounting software for SMEs?
Financial management for small business owners is sometimes more difficult than they had imagined. Budgeting, managing expenses, paying suppliers, classifying transactions, and keeping correct records all need painstaking attention. An overwhelming task can arise fast from falling behind in bookkeeping. For small business owners, accounting software thankfully simplifies the procedure. Using accounting software, a number of processes may be automated rather than being handled manually. In fact, according to industry data, software solutions can automate over 75% of accounting operations. Additionally, accounting software frequently has user-friendly interfaces that make bookkeeping and associated tasks simpler. It is important to bear in mind, nevertheless, that bookkeeping and accounting software might occasionally be confused.
The main features of accounting softwares for SMEs:
Customized invoice creation is one of the main functions of accounting software. Businesses may add their logo, corporate information, and branding components to their invoices to make them more unique. This personalization not only gives the firm a professional look, but it also supports its brand identity. Recurring billing is frequently an option in accounting software. Businesses who offer recurring or subscription-based services may find this option to be very helpful. The programme automates the process by producing invoices at specified intervals rather than manually preparing invoices for the same clients each billing cycle. Time is saved, and prompt and regular billing is guaranteed.
With the data entries you make throughout the day, month, or year, accounting software can generate accurate reports such as income statements, balance sheets, and cash flow statements. These reports are typically generated with the help of a team of accountants, but accounting software eliminates the need for such a large workforce. By automating calculations and organizing financial data, accounting software significantly reduces the manual effort required to prepare these reports. Instead of relying on a whole force of accountants, the software streamlines the process and ensures accuracy and efficiency in generating financial statements. Furthermore, accounting software eliminates the possibility of human error that may occur with manual calculations or data entry. This reduces the risk of inaccuracies and provides reliable financial information for decision-making and financial analysis.
Also Read: Why financial audit is important for UK businesses & startups?
Calculating amortization and depreciation for equipment or other expensive assets is necessary but can be time-consuming. However, you may streamline and automate these calculations in accordance with the regulations of your business and the tax laws of your nation with the aid of dependable accounting software. Accounting software has tools made expressly to manage depreciation and amortization. The essential information, including the asset's cost, projected useful life, salvage value, and appropriate depreciation method, may be entered. The computations are then carried out automatically by the programme while accounting for your unique needs.
For SMEs, accounting software may be quite helpful in terms of bank reconciliation. Since reading all of the tiny text makes them very difficult to manage. Adding up your bank account and bank statement.
Why should SMEs adopt financial accounting software?
Small firms already have limited funds available for other areas of their operations. When financial accounting software is available, there is no need to employ an on-site accountant.
2. Authentic Financial Data
It will get you the right ecommerce accounting software which can easily scale as a business expands, enabling it to handle higher order volumes, expand its product offerings, and penetrate growing markets.
4. Savings in Costs & Time
Online accounting lowers human labor, automates routine activities, and eliminates the need for paper-based records, all of which help businesses cut down on operating costs.
5. Accuracy in Financial Data
Accounting software has been widely recognized for its ability to minimize human errors in financial calculations and data entry, reducing the likelihood of errors to a minimum, and in some cases, even to zero. Human errors can occur in various stages of manual bookkeeping or data entry processes, including miscalculations, transposition errors, or oversight of important details. These errors can have significant consequences, leading to inaccurate financial records, incorrect financial statements, and potentially costly mistakes in decision-making. Accounting software automates many calculations and data entry tasks, significantly reducing the reliance on manual processes. 
Also Read: Outsource accounting services in the UK – When, Why, & How?
Accounting software for SMEs may help companies manage tax-related chores including computing sales tax, keeping track of deductible costs, and producing tax returns. It makes tax compliance easier and promotes correct and prompt tax filing.
Why hire Octa Accountants?
Octa Accountants are skilled e-commerce accountants who are  here to assist you with your financial requirements.As using the accounting software efficiently can be a problem for users who do not have a finance background or simply who don't know how accounting works. So instead they hire a dedicated accounting team. It's better to outsource to a firm as it's more cost effective. Octa accountants  are committed to assisting your firm in thriving thanks to their specialized expertise in the ecommerce sector and in-depth understanding of pertinent accounting procedures. We offer complete accounting solutions designed specifically for the demands of ecommerce firms, from maintaining your books and financial statements to navigating complicated tax rules.
Schedule a FREE meeting with our team to get our managed accounting services!
Octa Accountants is a one-stop accounting firm that offers a wide range of finance management services.
Do you have any questions? Feel free to reach out to us.